My Story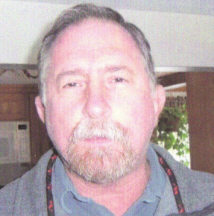 My story on how I came to run this website was no straight line. I worked for a company for over 20 years. The pay was excellent. I was promoted to management and started getting bonuses and profit sharing. The future seemed great. The president and CEO ran a tight ship and the money rolled in. After he retired, the new CEO had other ideas, being from the new business school.
Curious decisions were made and the profit sharing dried up. Buying spare parts became a no no and accounting became questionable. The new CEO gave himself 5 positions, getting a six figure income from each. Since he fired everyone that questioned him, he was the only one standing, with his team of accountants. The company went bankrupt and he walked away with about 10 million dollars. My stock went from several hundred thousand to nothing.
I had to try another profession. I went to work for a medical device maker and soon after I got interested in ultrasound.
My story took a twist when I started an on line html course and got a certificate, but it was only about as good as an average high school student gets. While taking the course, I went into the forums and learned a lot about how people made money online. I also found that web developers were being hired overseas because they worked cheaply, and most folks were starting to use templates instead of hiring someone. I had to look at some of the ways people were making money today.
I found it when a few of the people mentioned a website. It was a place where I could build my own professional looking website without a great deal of technical skills, and without doing the heavy lifting with the html codes. It was a place that handled the hosting and domain registration. All the things that I was still fuzzy on. My story changed when I decided to take my future into my own hands.
Now I am starting to see the traffic, and with it, the profits. I can't believe it. I am running a website, with the ads, affiliations, partnerships, and friendships that create a successful website. You can too. I just had to realize that building a successful business is just persistance coupled with a willingness to roll up the sleeves and do something each day... And also with the right guidance. There are no get rich shortcuts. You have to be willing to work at it.


Let me give you a free ebook that can show you more about how I do it. Absolutely no obligation.
The Affiliate Masters Course shows affiliates how to build a traffic-generating theme-based content site. From brainstorming and researching profitable keywords, to building SE-ranked Keyword-Focused Web pages using CTPM, to establishing profitable Pay-Per-Click campaigns, the course provides all the information needed for anyone to build a successful affiliate business.
SBI! takes care of the technology and eliminates the complexities allowing affiliates to focus on their business.

The
WAHM Masters
Course is literally everything a mother would want to know about starting her own Internet business from home. Four Work-At-Home Moms, authors of the course, start right from the beginning, from reviewing possible options and organizing properly, to the nitty-gritty of how to actually build a substantial income online. Case studies are included.

If you want to hear from people who have started their own on-line businesses. My story can become your story. check out these case studies.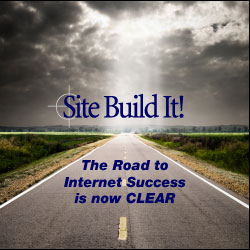 From my story back to Genesis ultrasound machine Home Page