Wild and Reid produced the first breast ultrasound images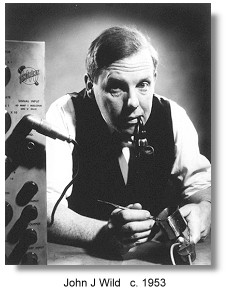 The first breast ultrasound was created by DR. John Wild and engineer John Reid. They built the first hand held B-mode instrument that could swing side to side. This was a huge breakthrough in ultrasound imaging equipment. Reid was able to introduce gain (sensitivity) to the apparatus so that in thicker or thinner tissue, an accurate reading could be done. This offset the normal attenuation (weakening) of sound waves. This made it possible to visualize tumors and detect breast cancer. They called their method "echography and echometry"
They also invented an A-mode transvaginal ultrasound transducer which forwarded the science of pregnancy ultrasound and ovarian cancer research. They also used this device in transrectal scanning and started endoscopic ultrasound. This was useful in the detection of cancerous tumors and endometriosis.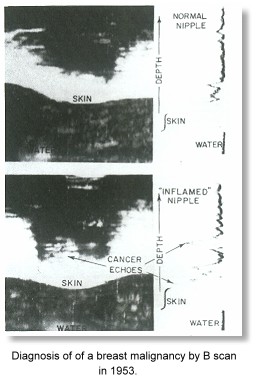 Back to History of ultrasound from first breast ultrasound


Genesis ultrasound machine Home page